Family Tree
2018-07-30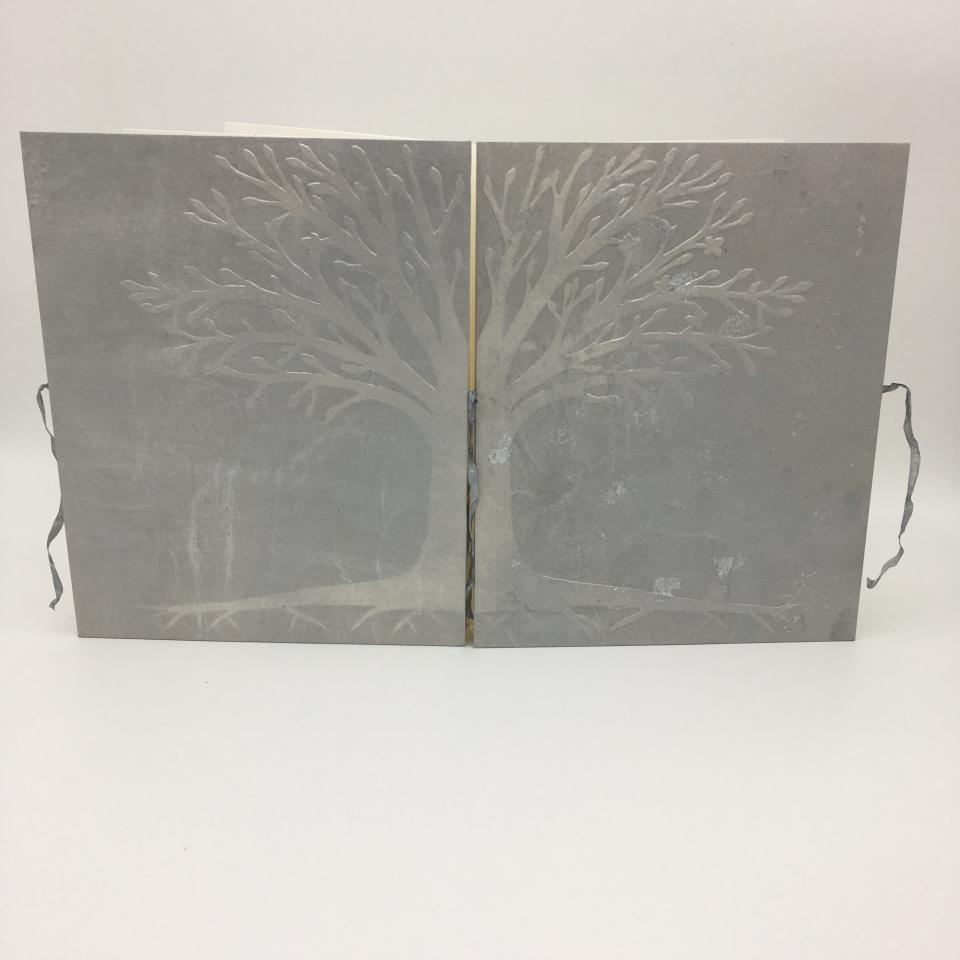 This is a guest book that I made for a client for her husband's parents' 60th anniversary party. Sometimes working with clients they have a very clear idea of what they want. It's hard to gauge initially if they want your creative input, or if they just want someone to execute their idea. With this client, she came across my website and wanted to commission a guestbook. As with all commissions I ask the clients about what they are looking for and give suggestions based on their requirements. She had an idea of how many pages this guestbook should be based on how many people would attend the celebrations.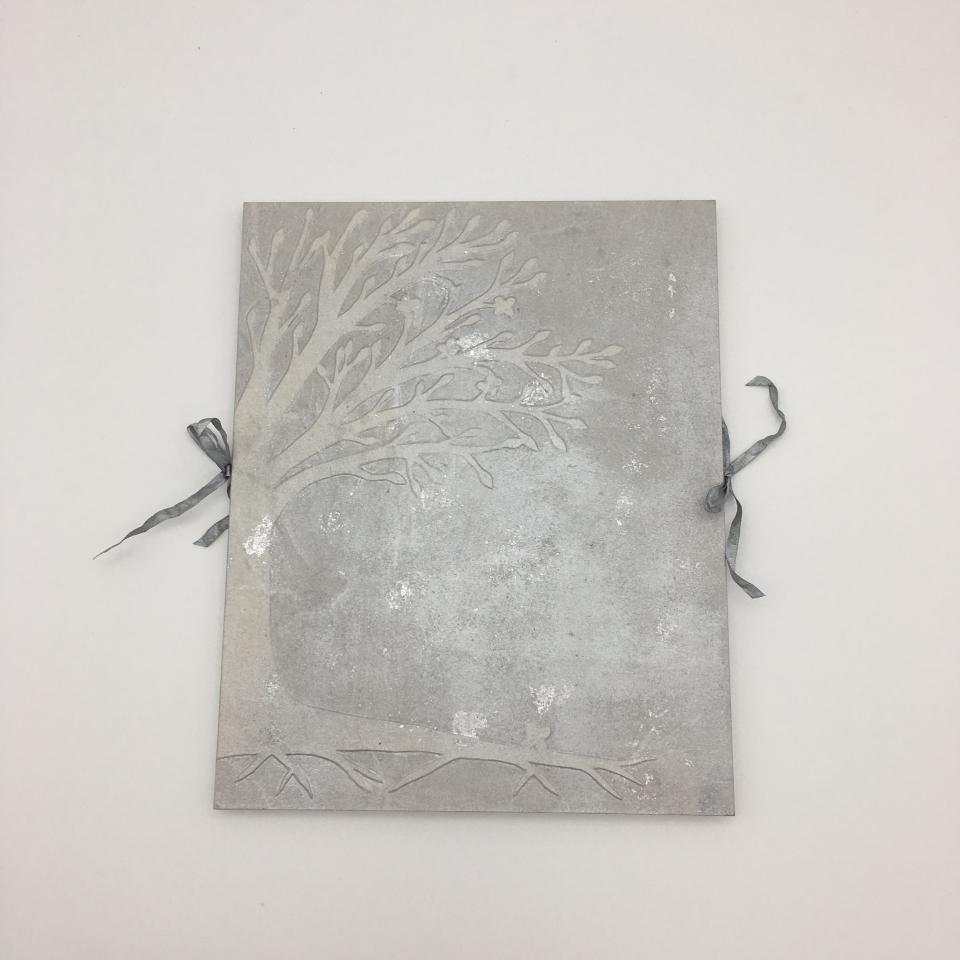 I asked her what she liked about my work and she said that she likes the style of my papercuttings and she wanted some sort of floral pattern. I brainstormed the idea for a bit and asked her if she would like a tree design which would represent the family that they have built over the 60 years and we chose a silver grey tone to represent the diamond anniversary.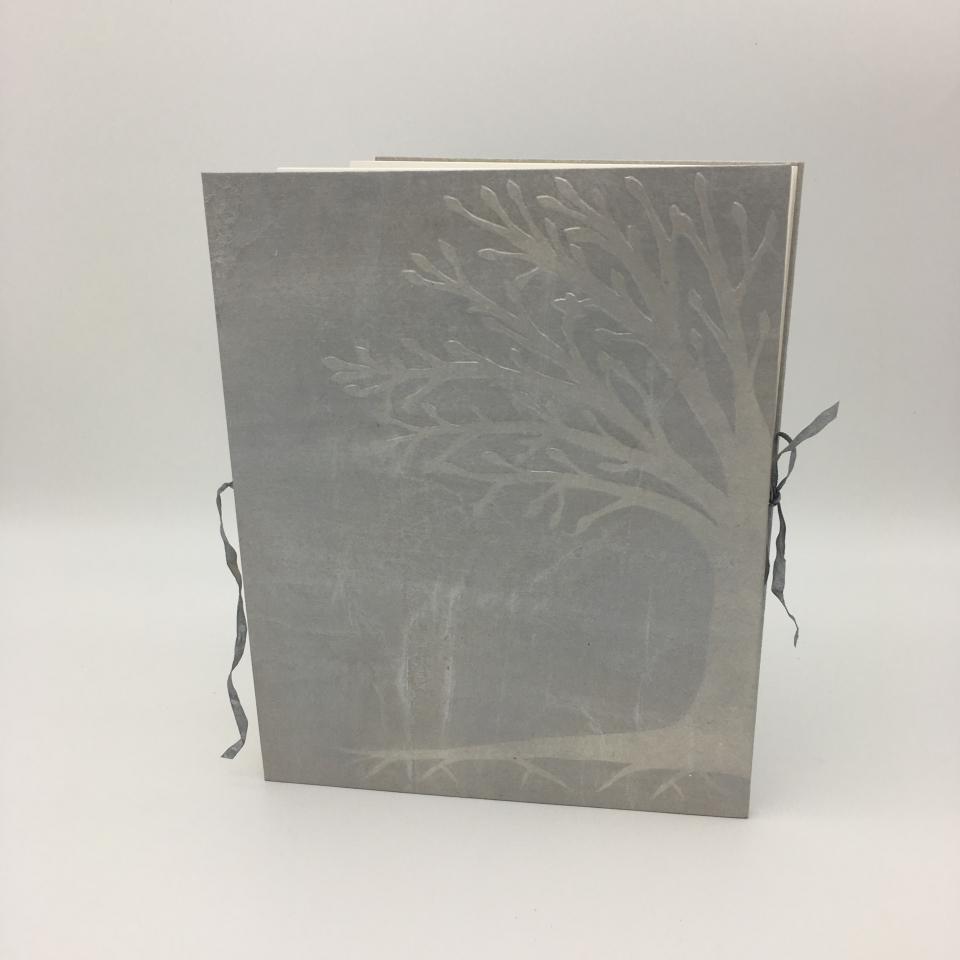 I did a papercutting on a card so that it would give the design some depth and then covered it with silver grey coloured Japanese paper. It makes the tree look like it's embossed onto the cover. The accordion format was chosen as it is an appropriate binding for a guestbook and lays flat but you can also open up multiple pages for people to sign at the same time. I also attached ribbons on both sides so that the book can stay closed easily.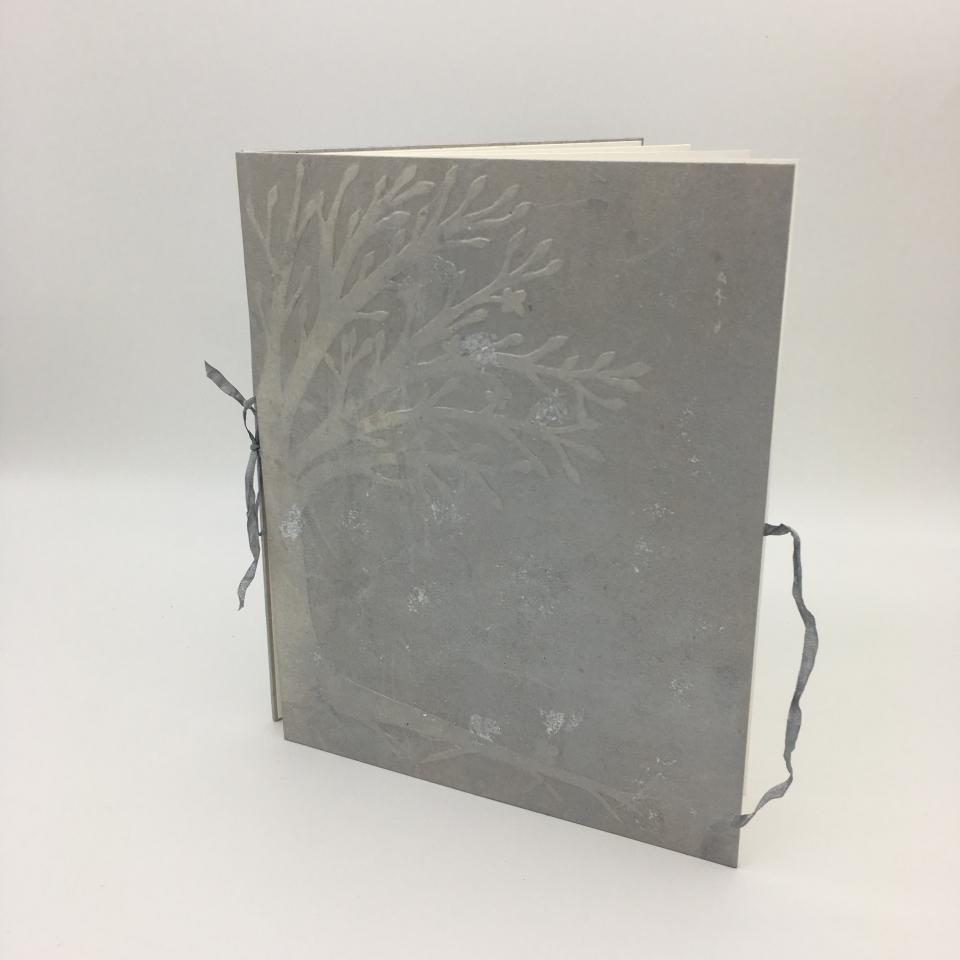 I hope that I can get more meaningful commissions like this where I can work alongside the client to create books that incorporate cutting designs. I really enjoyed making this and the client said that this is exactly what she was looking for!