Ame ni mo Makezu
2019-10-15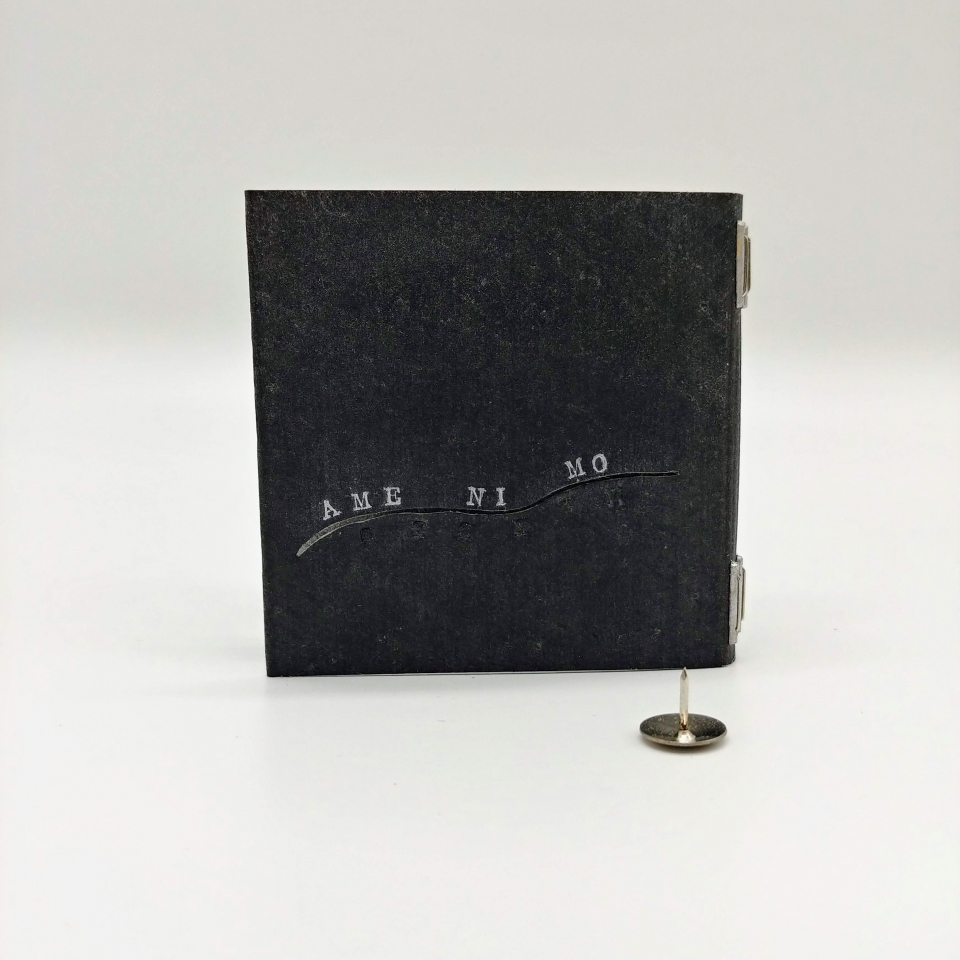 Ame ni mo Makezu
Kenji Miyazawa
Published by Kototsubo, printed by Hiroshi Miki, Illustrated by Miyako Akai.
Limited Edition of 400 copies
Miniature staple binding in stone veneer developed by Sün Evrard. Incisions on
front and back cover. Title in silver and in blind tooling. The singular line design
is to reflect upon the simplistic nature of the way that life is depicted in the poem.
This book was awarded the
Harmatan
Leather Award for Forwarding at the
Society of Bookbinders
International Bookbinding
Competition 2019