Bible Repair
2016-07-12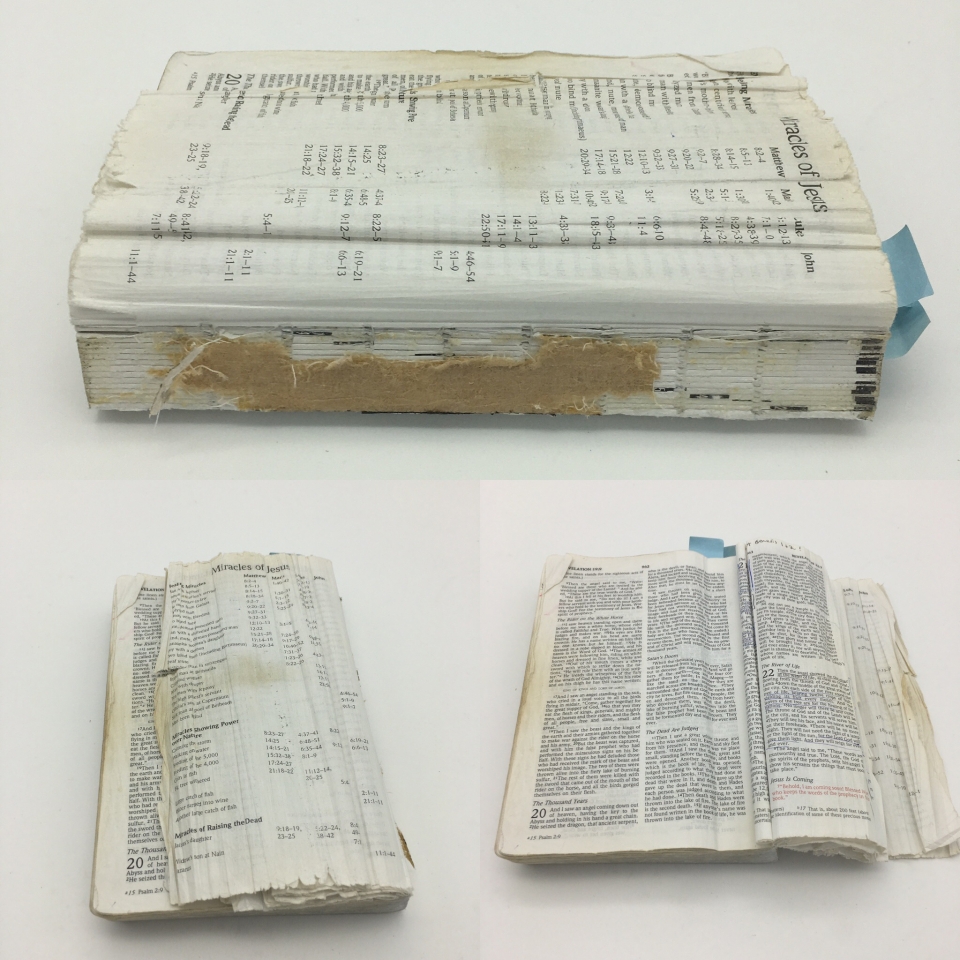 The cover of this handheld bible had fallen off by the time it came in for repair. The pages of the last signature was creased and folded.
The creased and folded paper was flatten by wetting and letting dry under weight. The spine was then cleaned and loose signatures were resewn and two blank signatures were added, one at the front the other at the back.
The spine was then lined and leather headbands were added. The bible was then given a flexible full leather cover.