Book of Psalm
Book of Psalm bound in velvet with gold tooling and gilt gauffered edges
2020-08-29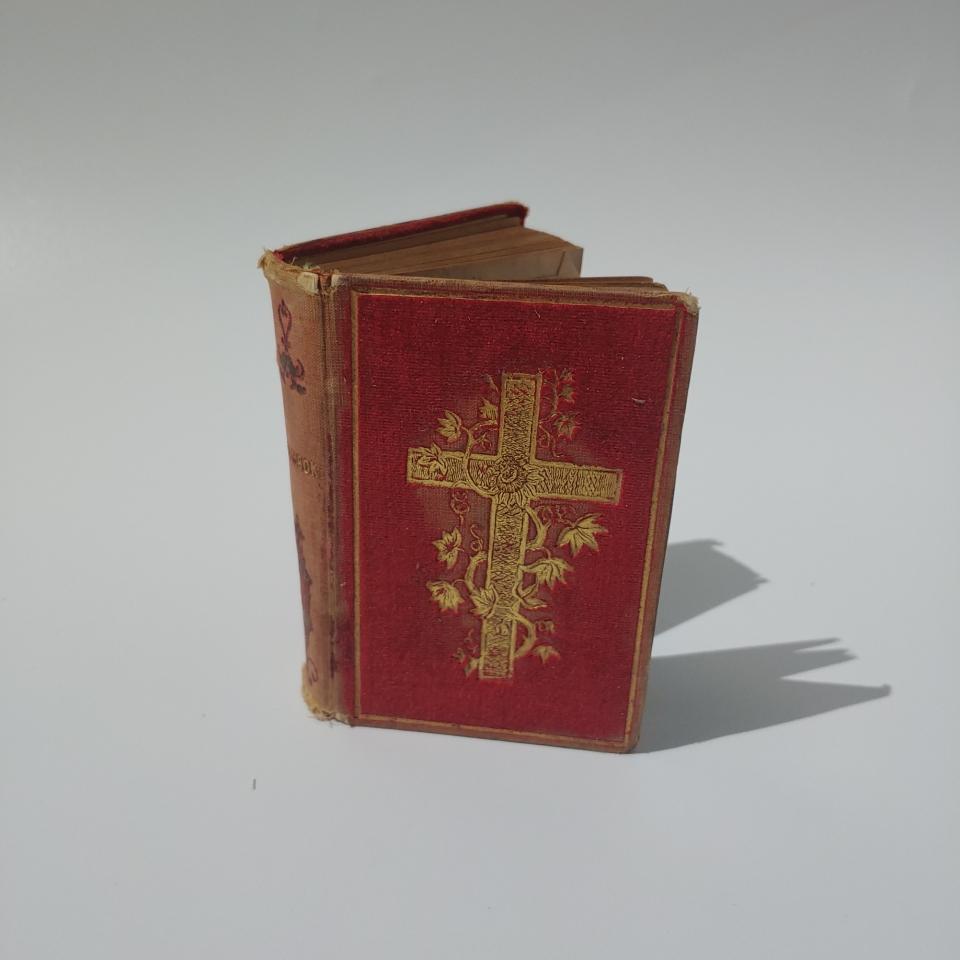 This is a Swedish book of Psalms bound in velvet with gold tooling on the covers and spine, all three edges are gilt with minor gauffering. The gauffering is not very visible, as a small tool was employed and tooled close to the spine of the book. I've asked a few friends about the minimal gauffering and if there's a specific name for it or a reason why it only has minor gauffering, so far no one has an answer yet. Please email me if you have come across anything like this and can shed some light about this issue!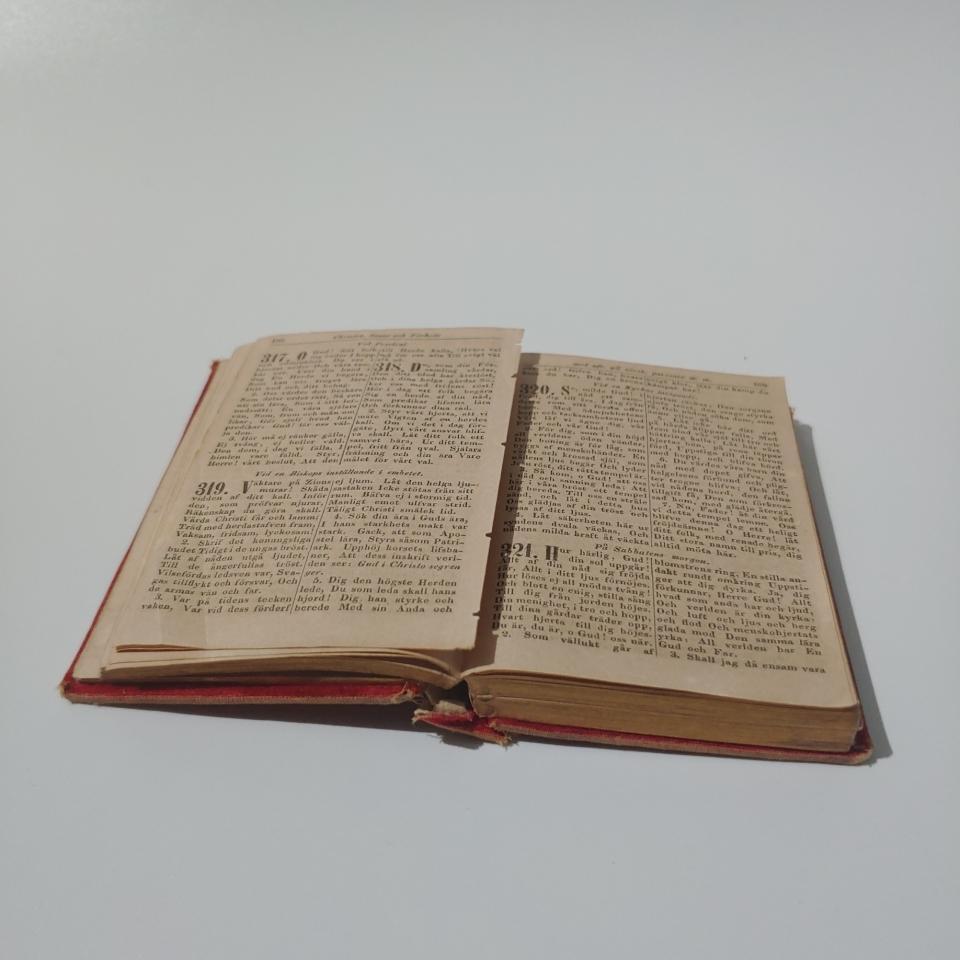 A gauffered edge is the edge of the textblock, usually gilt, that has been further decorated by tooling with heated finishing tools or rolls which creates indented patterns. According to Etherington & Roberts. Dictionary (the bible for bookbinding and conservation terminology), this technique was used largely in Europe in the 16th to 17th century, popular amongst German bookbinders and usually on embroidered bindings. There was a sharp decline after 1650, with a revival at the end of the 18th century and popularised again in the later half of the 19th century, where it was found on elaborately bound devotionals and other books.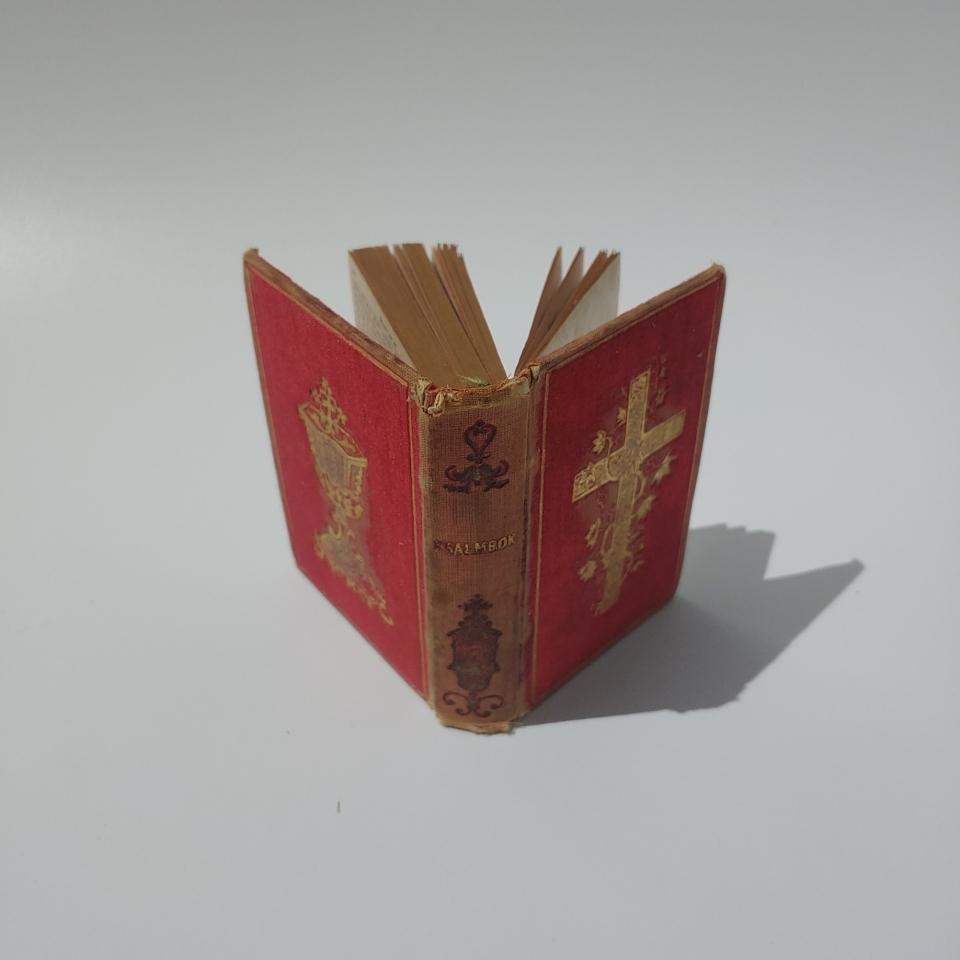 The deterioration on the spine is obvious when compared to the covers of the book. The pile has detatched from the foundation structure of the velvet causing the discolouration. All 8 corners have deteriorated exposing the book board and spine piece, the two headcaps have wear and tear caused by normal usage.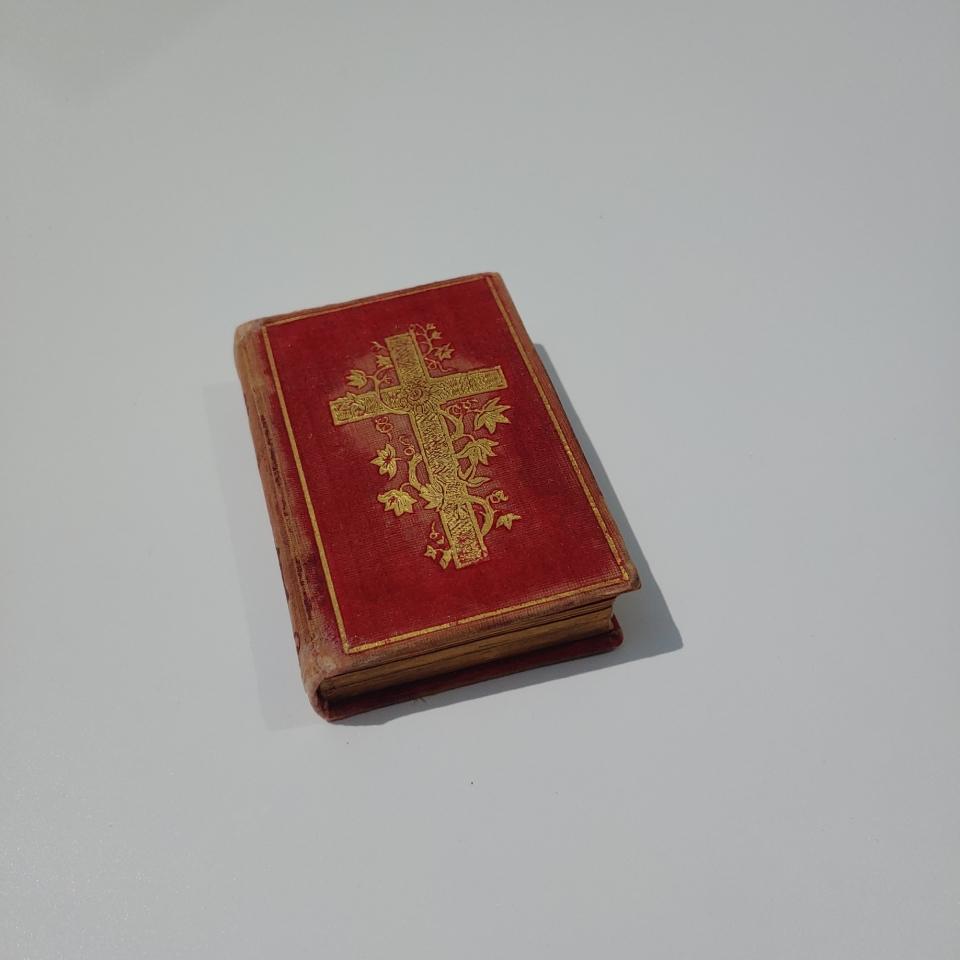 The textblock was removed from the covers, spine cleaned with methyl-cellulose poultice, resewn, spine reinforced with Japanese paper using paste and reinforced again with cotton using pva.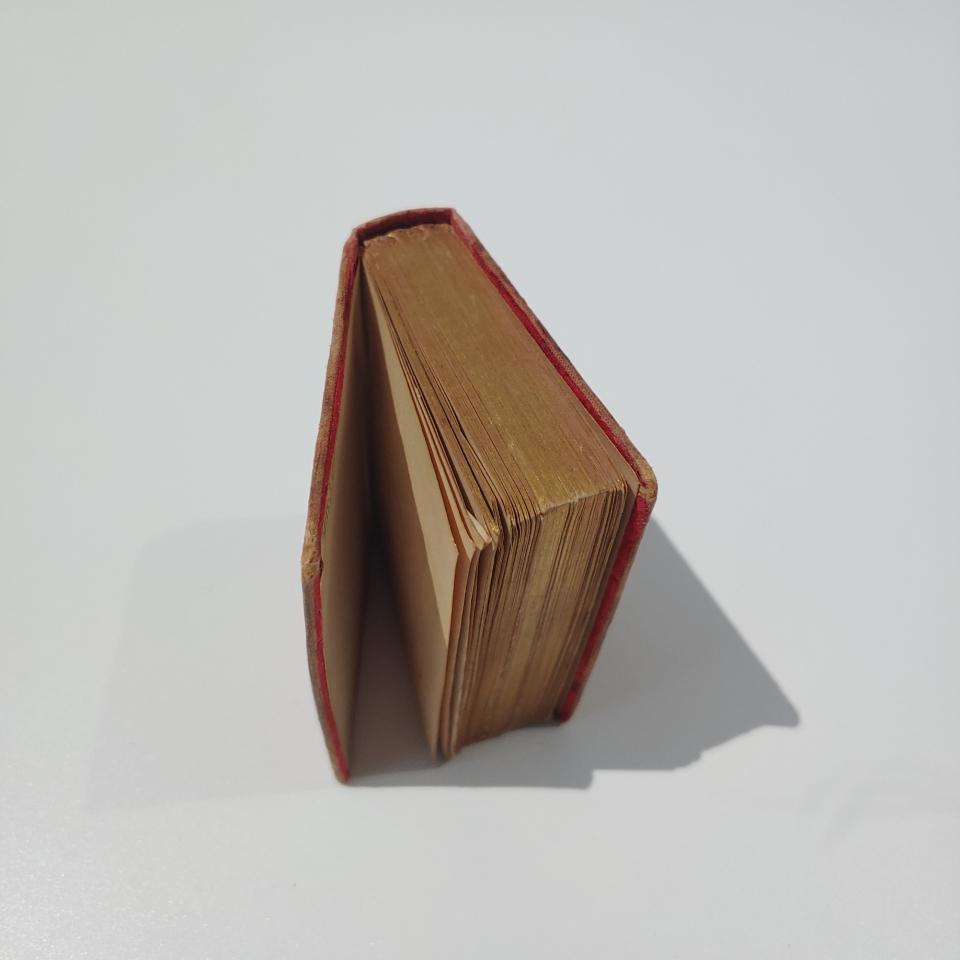 To repair the velvet, the turn-ins were lifted from the boards so that coloured Japanese paper was pasted to line the spots where it was structurally weak. The corner of the boards and the card lining the spine were pasted and let dry to harden. Thin coloured Japanese paper was pasted on the headcaps to further increase the strength at the head and the tail.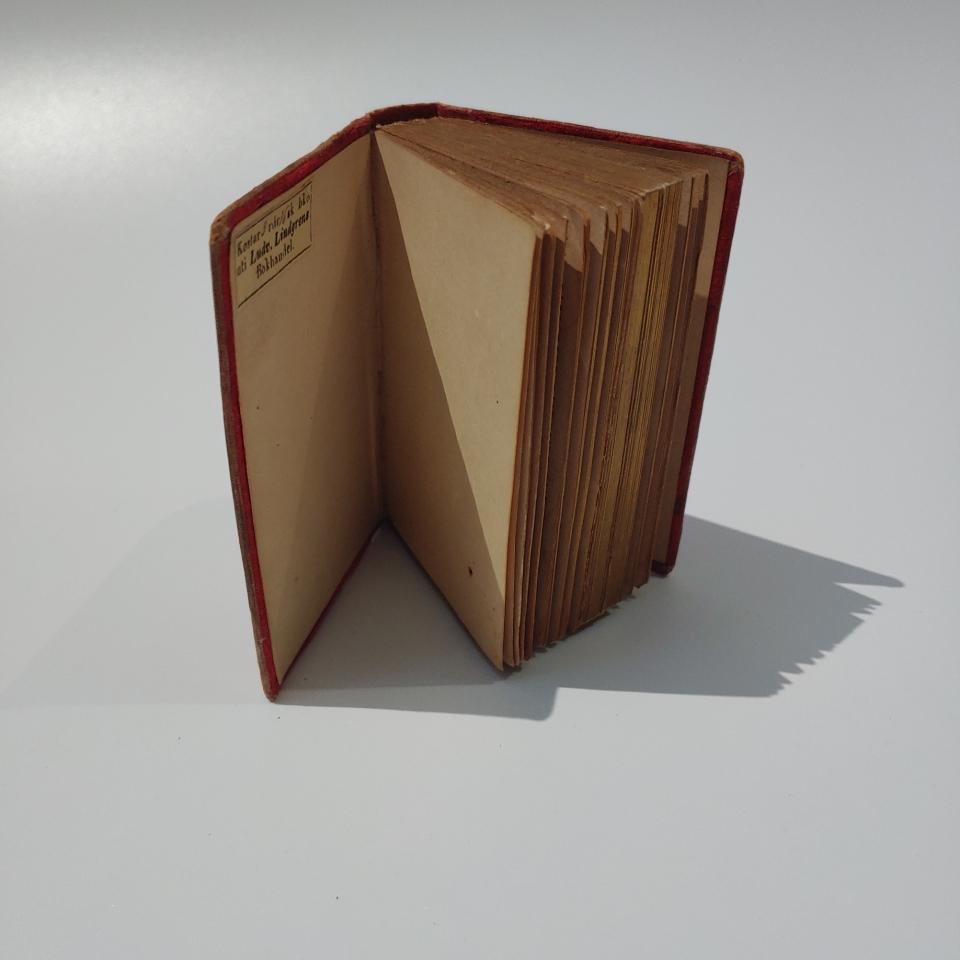 The textblock and covers were repaired separately and then cased in. There's a binder's signature that was pasted back onto the doublure.