Dandelions
2022-01-10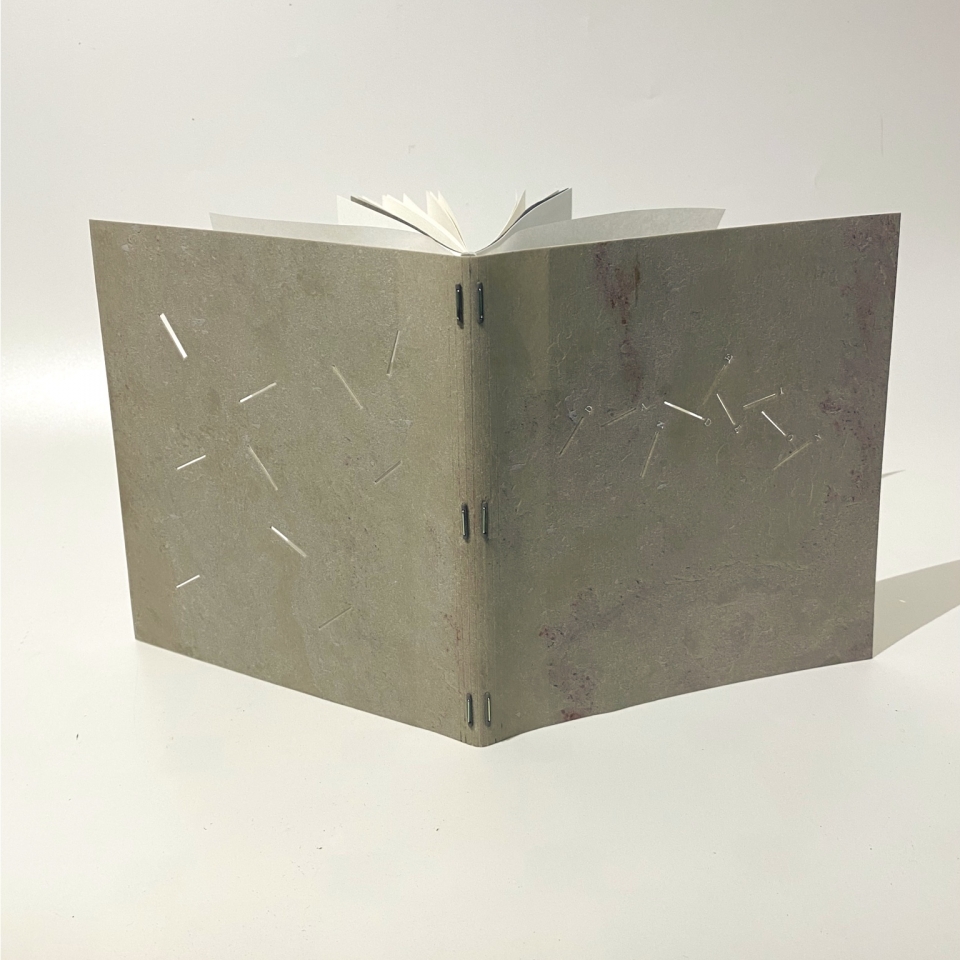 Happy new year everyone! To start off the year of 2022, I would like to show you one of the bindings that I did last year. This book is called Dandelions, it's a poem written by my client David Rowland. I decided to use Sün Evrard's stone veneer staple binding structure because of the size of the book. Each page has one line of text and an illustration that I drew. Both the front and back cover have incisions representing dandelions floating in the air. The title is tooled onto the front in silver.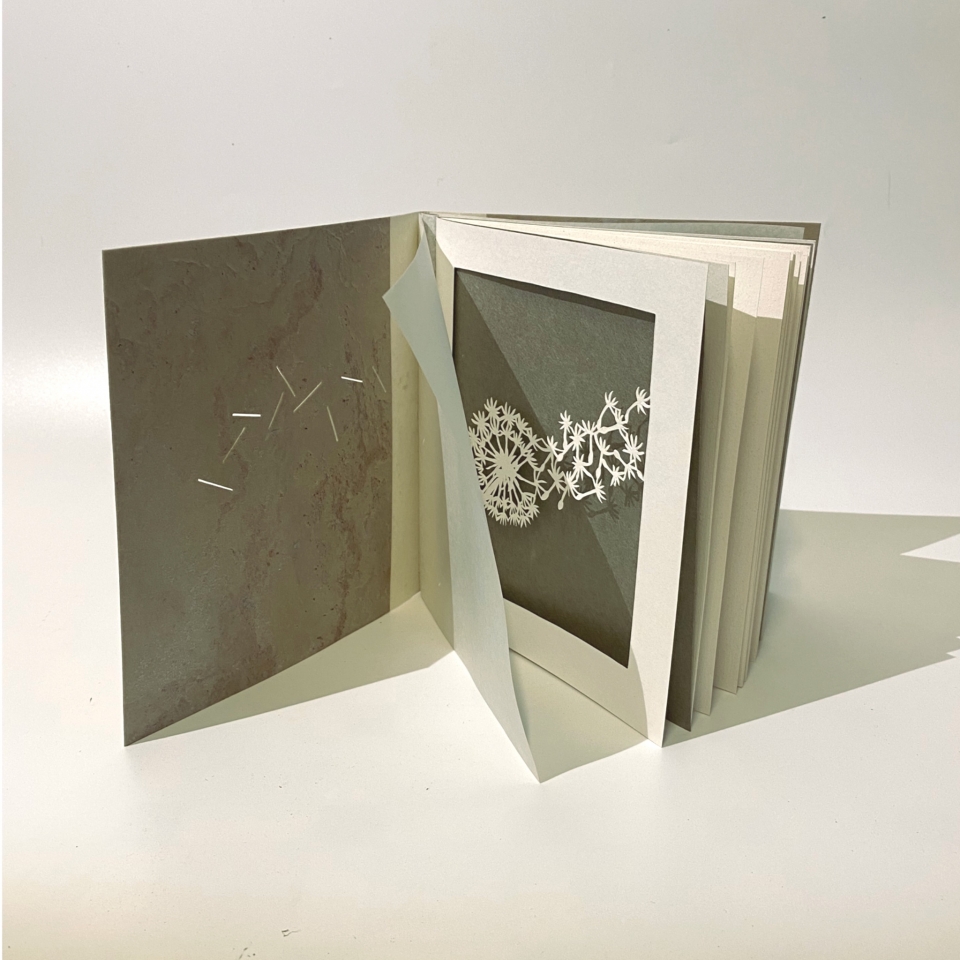 There are three layers of endpapers, the one that is on the outside is tiger paper, the middle is a paper cutting of a dandelion in Arches printmaking paper and the most inner one is coloured Japanese paper. The clamshell box is in grey book cloth with silver tooling and titling.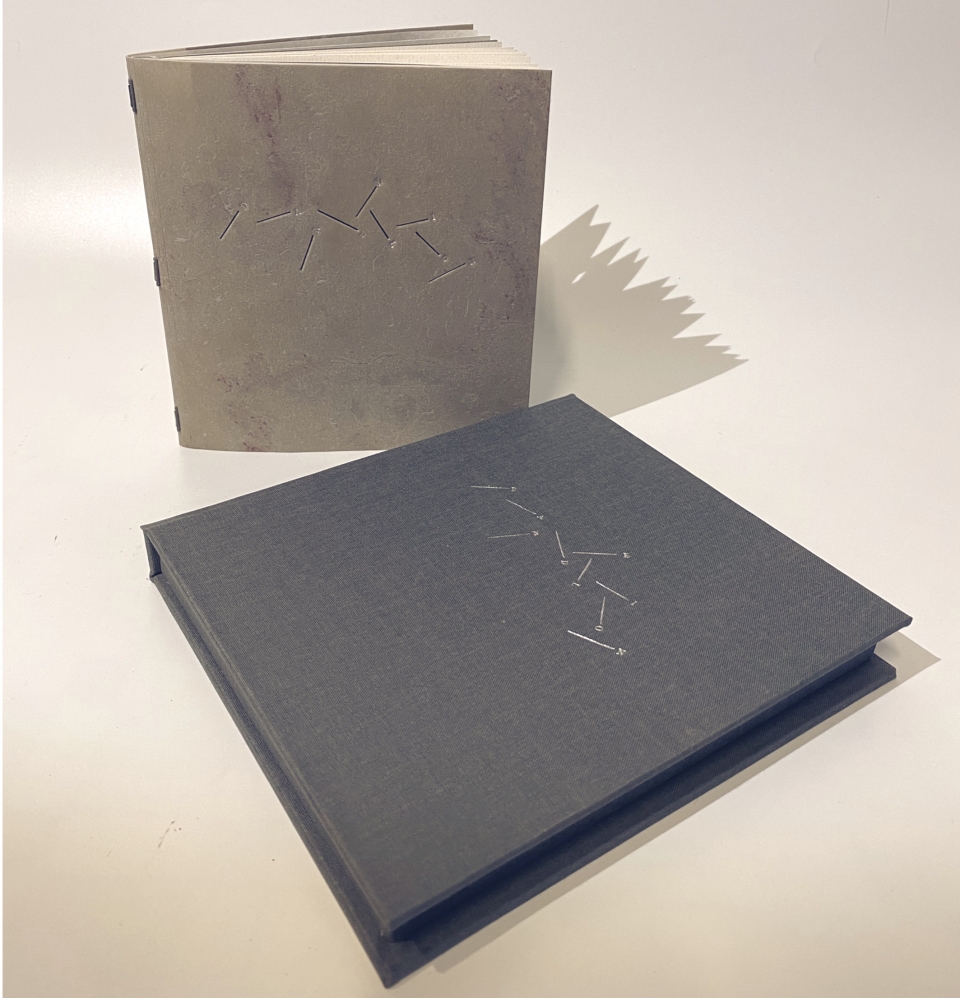 I submitted this book to the Designer Bookbinder International Competition 2022, 'A Gathering of Leaves'. The theme of plants, gardens and anything connected with flora is to help celebrate the 400th Anniversary of the Oxford Botanic Gardens, the oldest botanic garden in Great Britain and one of the oldest in the world. My book was chosen to be one of the 77 books that will be in a travelling exhibition this summer and also shown at the Weston Library, home of the Bodleian Libraries' special collections.