OPEN • SET
2017-03-17
My first design binding competition
OPEN • SET
competition is a new fine binding competition in the United States, that is conducted every three years. The competition is sponsored by the
American Academy of Bookbinding
, where I've been taking fine binding classes. The competition consists of two categories, an open category where the binder can choose a book of their choice and a set category with a set book. The set book for this year is "Inside the Book" by David Esslemont.
My two books were chosen to go on the traveling exhibit in the United States. Here are the 2017 exhibition venues:
Denver – Denver Public Library – January 5 – 28
San Francisco – San Francisco Center for the Book – February 1 – March 4
Iowa City – University of Iowa – March 8 – April 19
Telluride – Ah Haa School for the Arts – April 24 – May 20
Boston – North Bennett Street School – June 8 – July 14
Austin – Austin Public Library – July 26 – August 26
Seattle – Seattle Public Library – September 8 – October 28
Salt Lake City – University of Utah – November 10 – January 19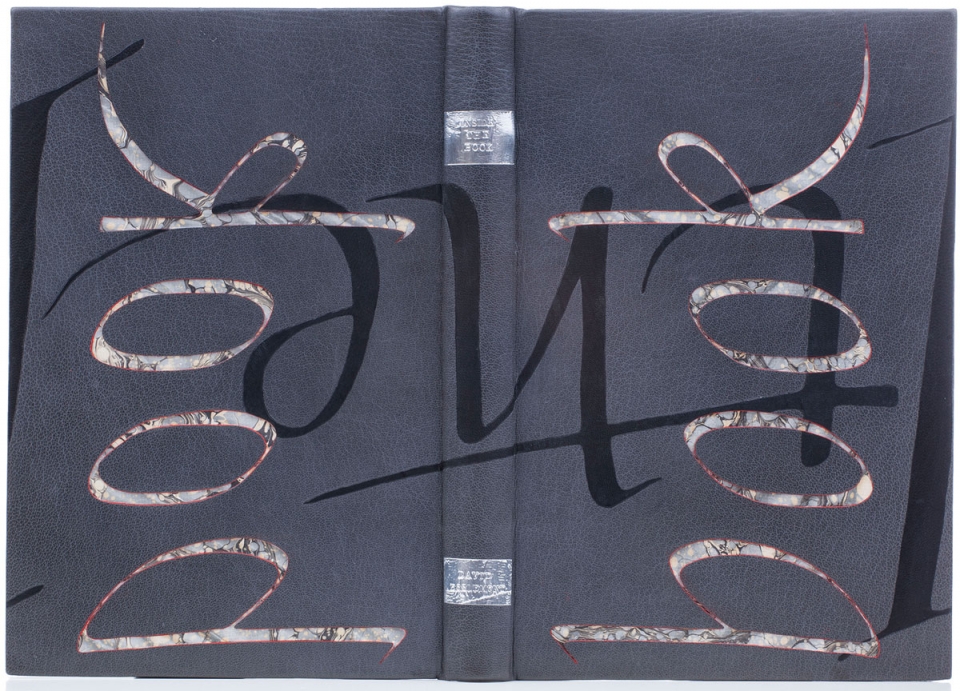 Inside the Book
This is my first fine binding competition. Throughout the past 7 years, I have struggled to enter books into competitions. There have been a few competitions that I have registered for that I didn't end up submitting to. The struggle was due to both a confidence issue and also not connecting with the subject or the book that was set for the particular competitions.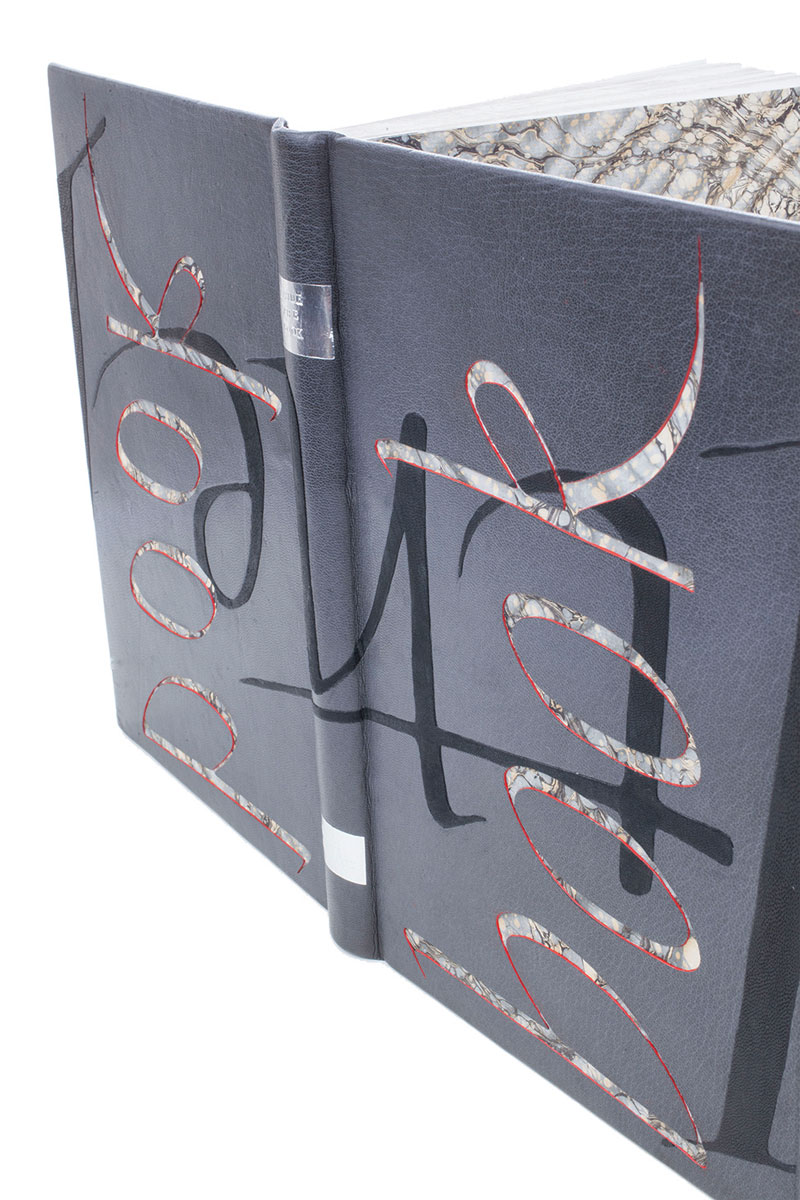 Inside the Book is a book about how to publish a book. I chose to use the font on the title page to create my design. The book was covered in grey goatskin, with black onlays and incisions with red coloured side walls and marbled paper bottoms. I used the same grey goatskin for the edge-to-edge doublures, and the same marbled paper as fly leaves.
Click to view Catalogue for my set category book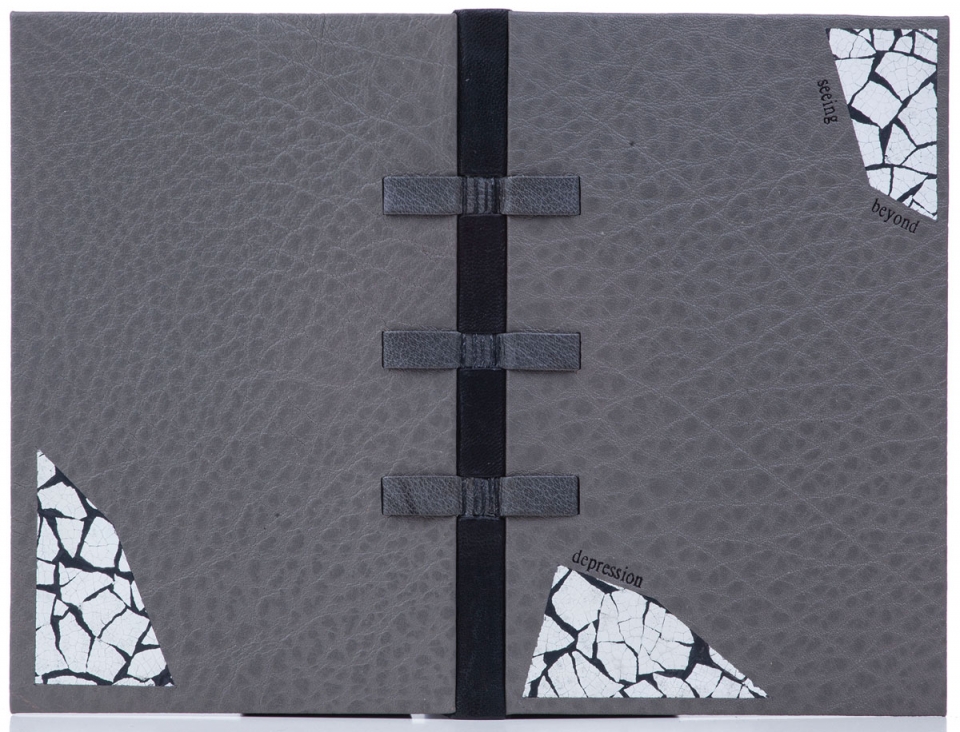 Seeing Beyond Depression
For the open category, I decided to choose "Seeing Beyond Depression". Bound with grey buffalo leather with a grey goat skin spine in a DeGonet style with exposed sewing. When I first started my bookbinding career, I saw a few of Jean DeGonet's bindings when I was in Paris. I always wanted to learn more about this binding and to explore this structure. Due to the thinness of this book I decided to try out this structure.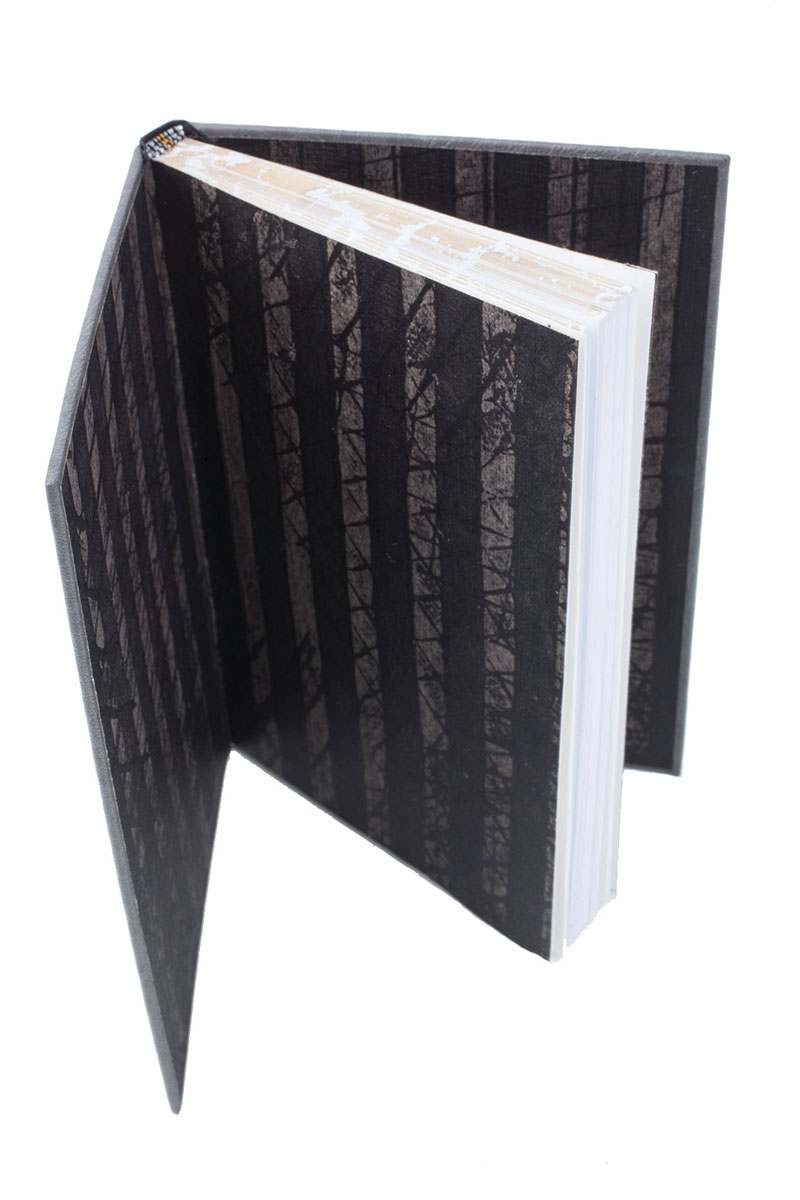 I used a black and grey colour scheme for this book to represent the gloom of depression. The eggshell inlays reflects the brokenness one feels during a depressive state. The top edge is decorated with cracked gold leaf with sewn headbands in black, grey and gold.
Click to view Catalogue for my open category book