Polytechnic University School of Design Workshop
3 hole pamphlet stitch workshop at PolyU
2019-10-15
Last month I conducted a bookbinding workshop at
The Hong Kong Polytechnic University
. The students attending the class were from the
School of Design
. The class was over subscribed, there were supposed to be 15 students but some students on the waitlist ended up coming to the class. We managed to accommodate for more students by cutting more materials last minute.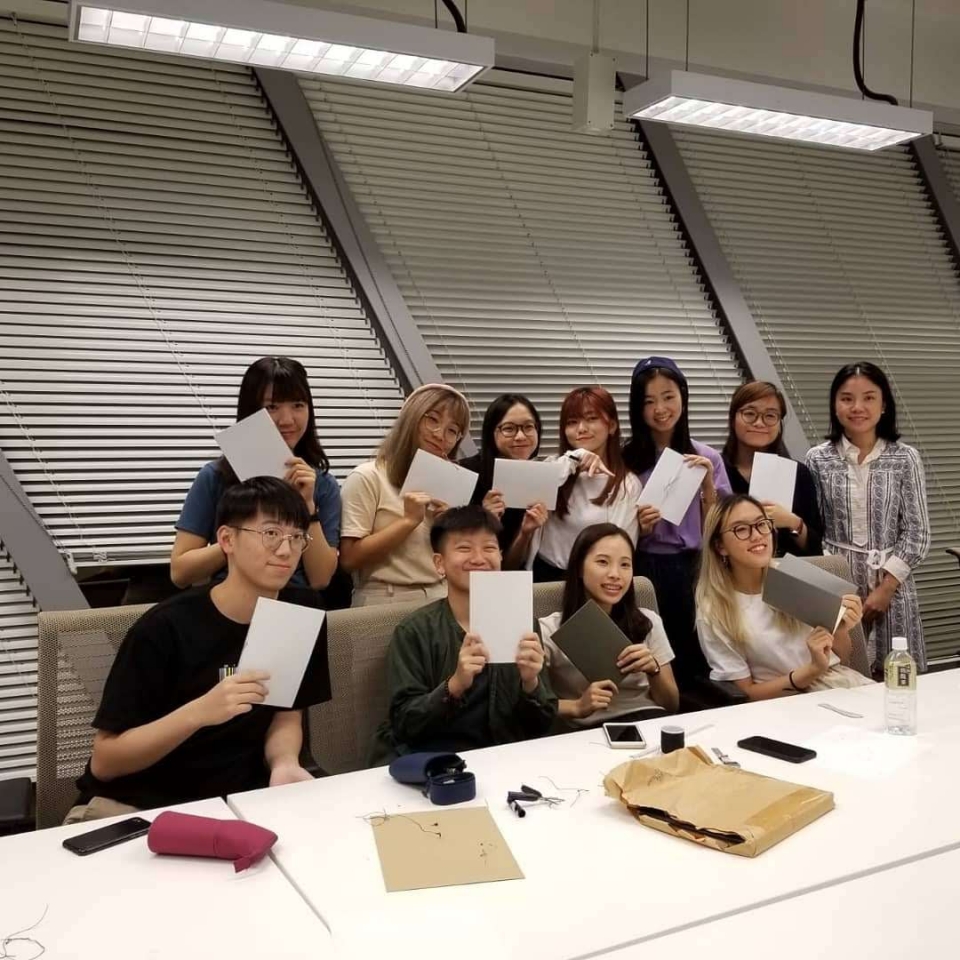 I taught the students how to make a two signature 3 hole pamphlet stitch note book with a pocket. When teaching workshops like this it's hard to gauge the time due to the different hand skill levels of the students. As the instructor, the things that I think would be easy for a student ends up being quite time consuming and vice versa.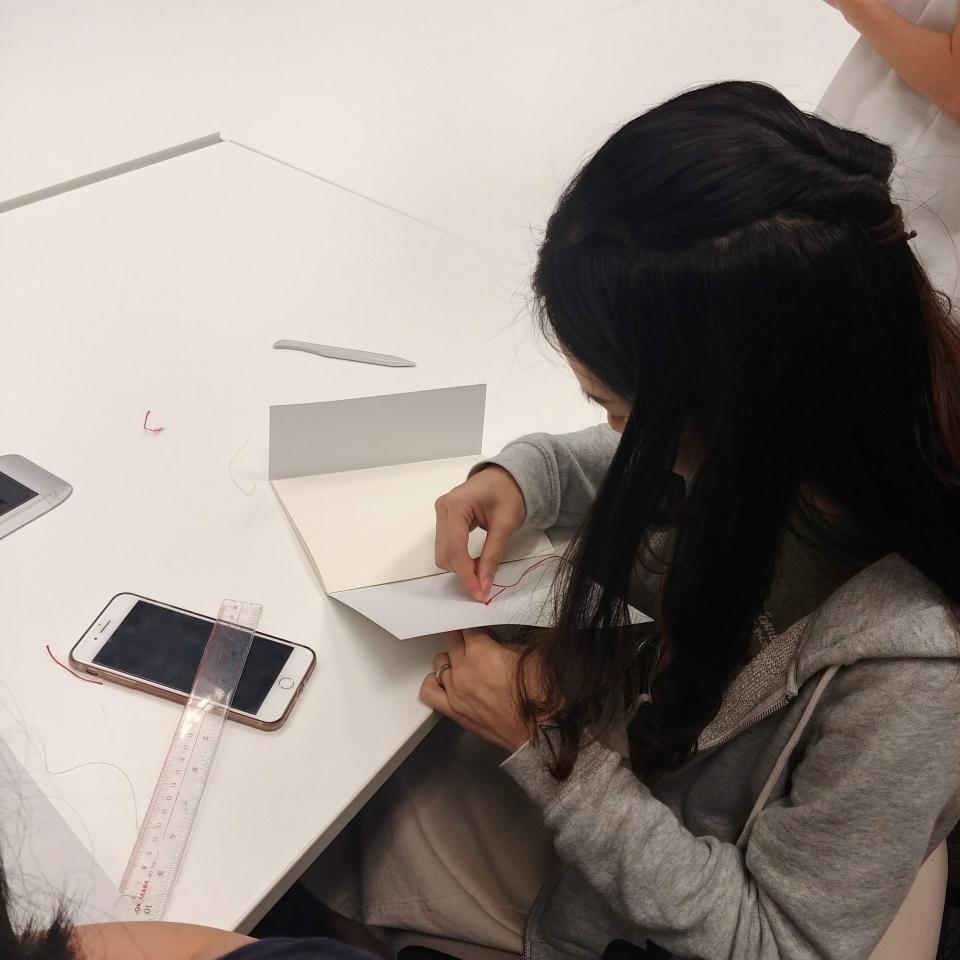 Workshops at educational institutions are quite different to workshops conducted at other places. I find that the students are more curious, but also at PolyU because they are design students they are more creative and managed to follow the instructions well.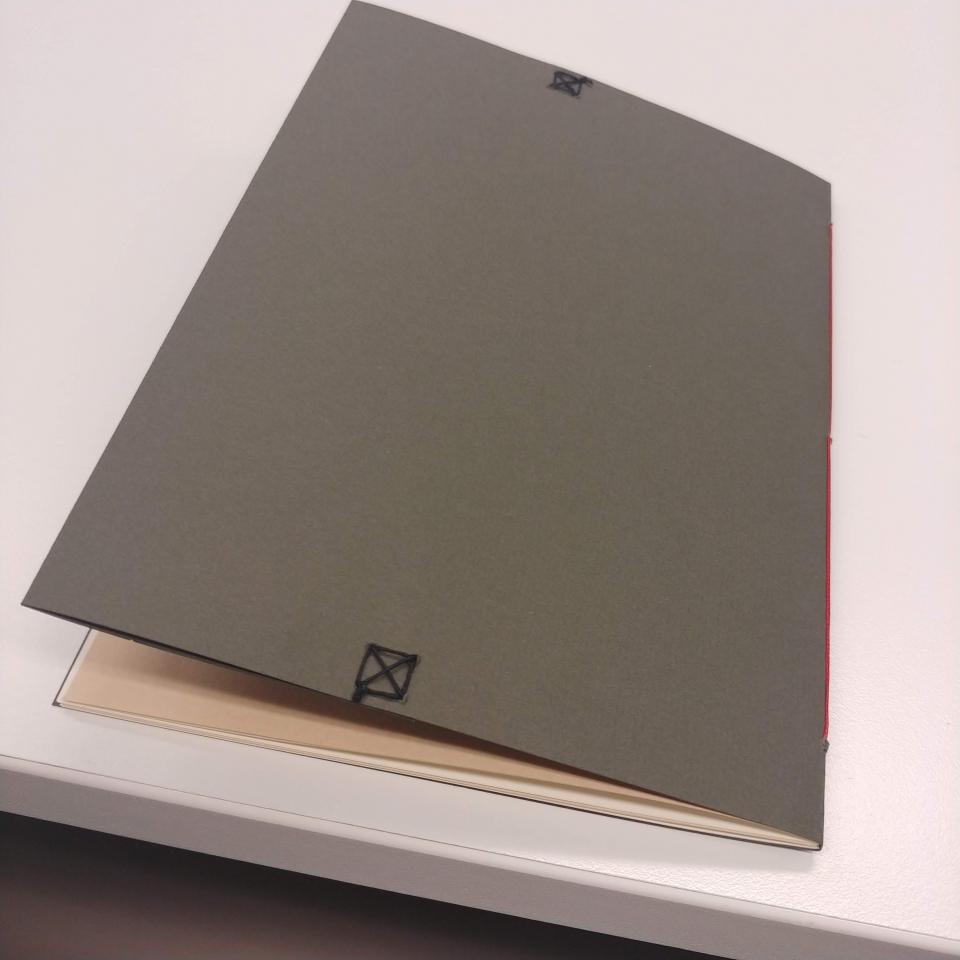 The cover piece was cut longer than necessary so that it can be made into a pocket for storing things. The students were really creative in the ways to sew the side of the pockets. Some students decided that they wanted the extra cover piece to be a flap covering the front cover of the book. Each student came out with a different variation of the book even though they were given the same instructions.