Cassette binding
2017-08-21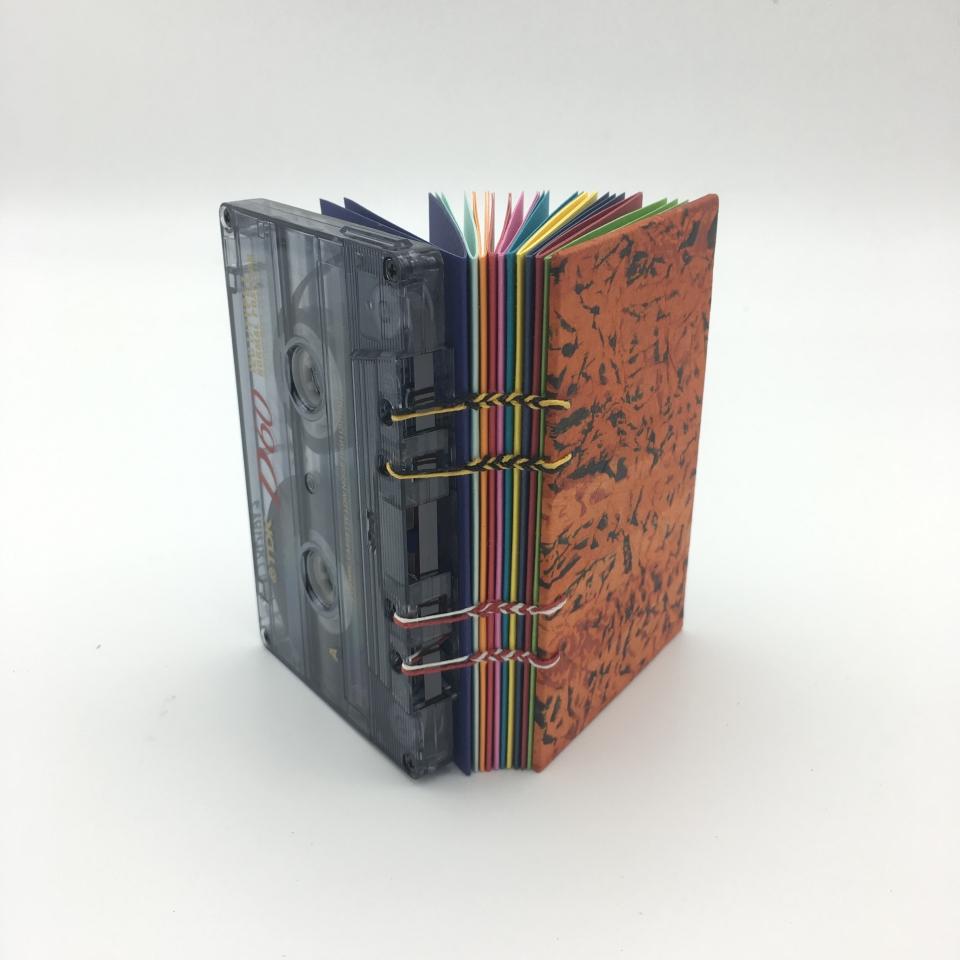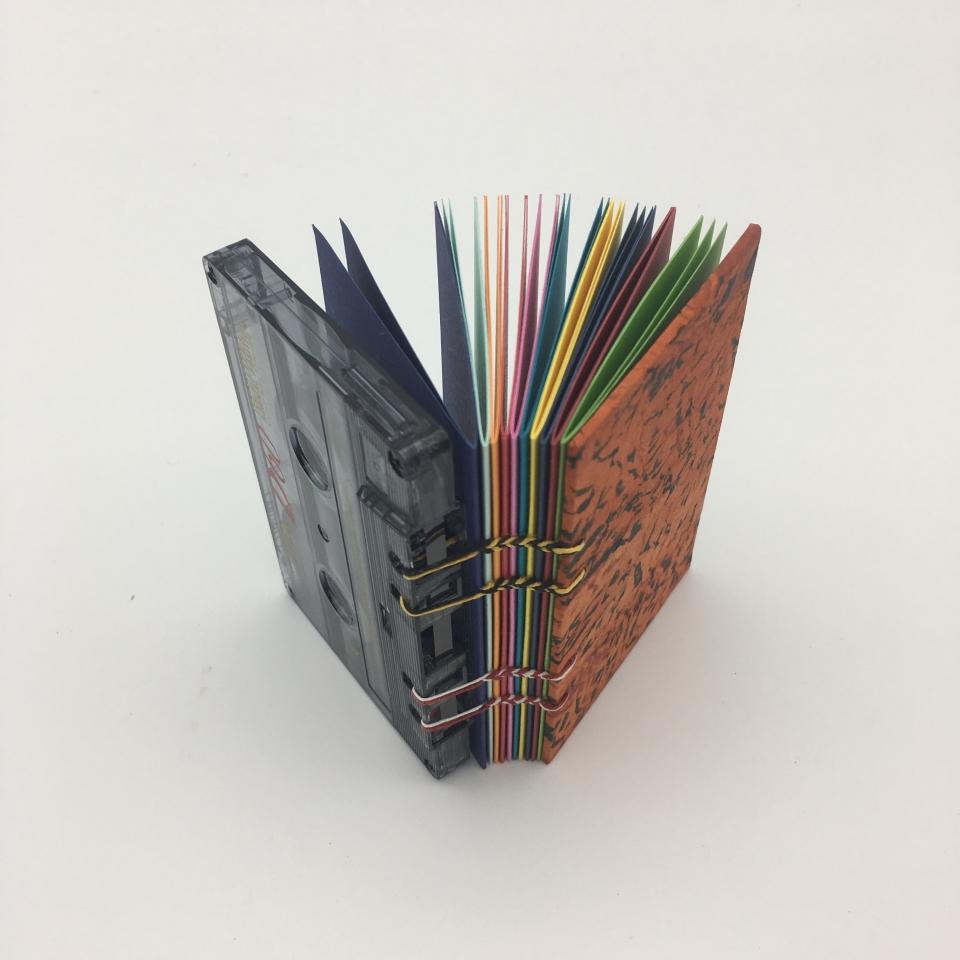 My friend Sarah came by to my studio over the weekend to chat and also to work on a cassette binding. Cassettes have four holes which we decided that the Coptic stitch would work well for this as most other bindings require extra holes for the kettle stitches.

Coptic binding is an ancient binding method used by early Christians in Egypt, the Copts, in the second century to the eleventh century. The Coptic binding is the first codex, where a number of folded sheets of paper/vellum/papyrus are bound together by sewing through the folds. As a contemporary format, the Coptic stitch is seen in book arts as a decorative element.

For my cassette binding, I used the cassette for the front cover, signatures of colour paper and a board covered with decorative paper as the back cover. I used black and yellow thread for one set of holes and red and white thread for the other set of holes. We were discussing that with the Coptic it would be ideal to use curved needles for going back to link the previous signatures. Also, when doing the Coptic, I prefer having more signatures as it would better enhance the linking in the stitching.