Inside the Book
2017-07-31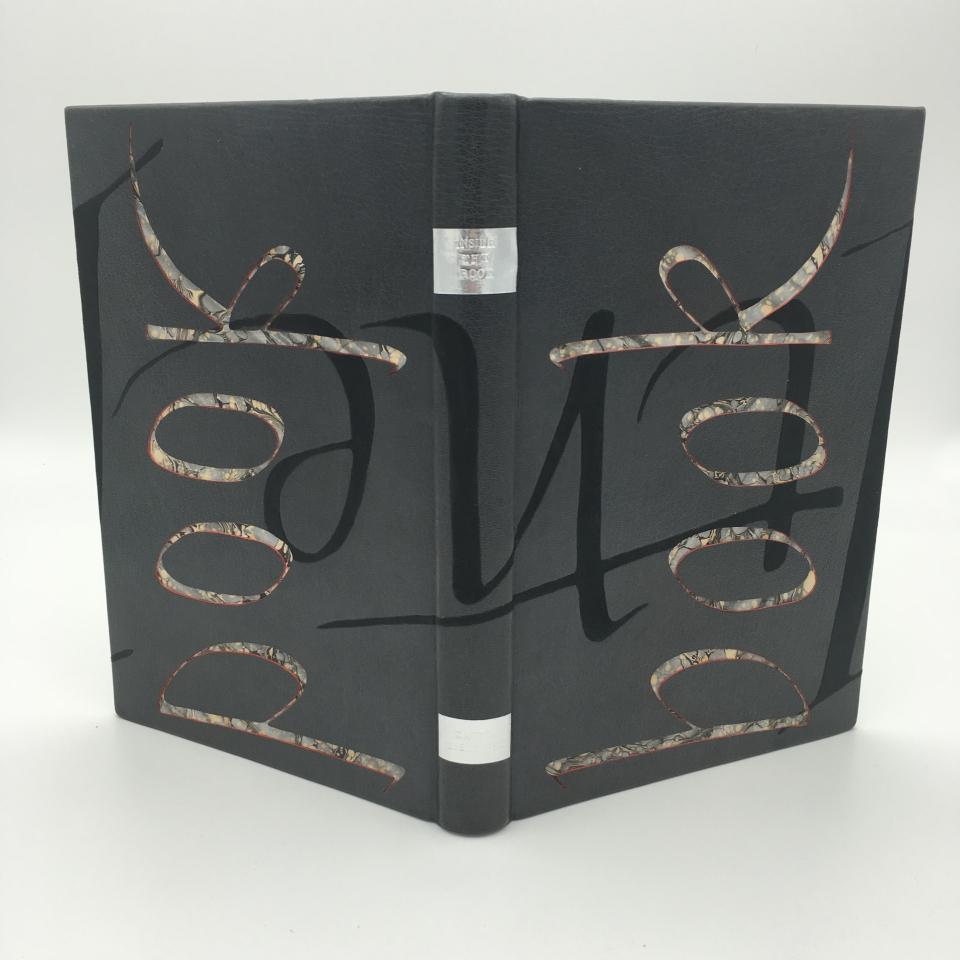 David Esslemont
Wales: Solmentes Press, 2002
260 x 178 x 26 mm

Full leather binding with laced-in boards.
Bound in grey goatskin, with black goatskin onlays, and incisions with red painted sidewalls and marbled paper bottoms.
Edge-to-edge gray goat skin doublures and marbled paper flyleaves.
Hand-coloured top edge.
Leather headbands.
Title and author's name on aluminum spine labels, blind tooled.