October: Month of Books (Part 1)
Monique's Workshop
2017-10-31
October has been a month full of bookbinding events.
Monique Lallier
and
Don Etherington
were in Hong Kong the first three weeks conducting a workshop, a lecture and a demonstration on fine binding, conservation and trade binding. The past weekend was
Flip- the 3rd Hong Kong Book Art Festival
, where they invited cross disciplinary book artists and bookbinders to exhibit, lecture and give workshops. It's been a busy but exciting and fulfilling month.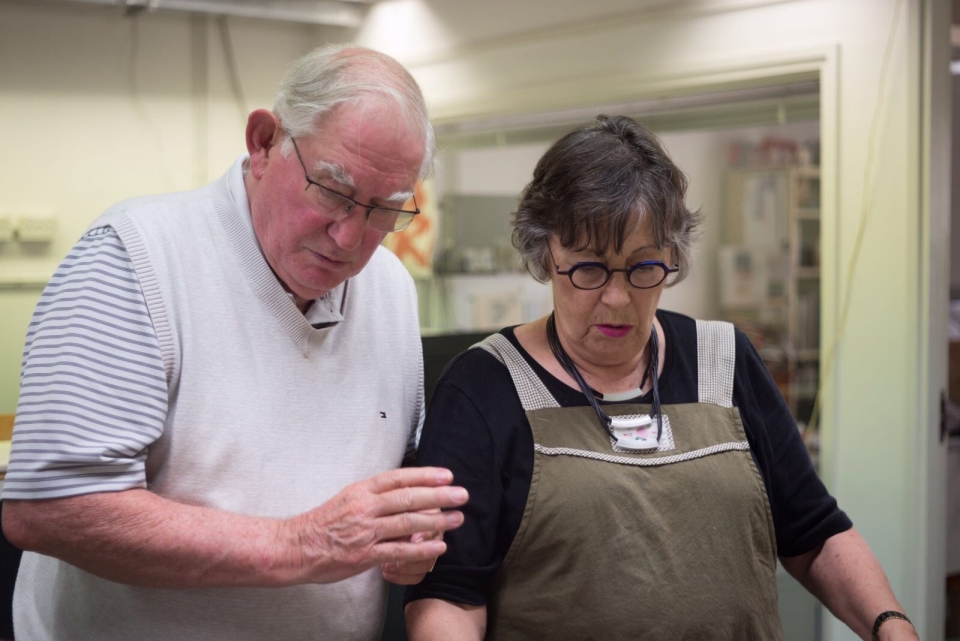 It's been my dream to bring my mentor Monique Lallier and conservator Don Etherington to come to Hong Kong to do workshops, I have finally achieved this dream after 8 years. This has been a project that I've been working towards at my job at the
Preservation and Conservation Department of Hong Kong University Libraries
. With funding from the
Andrew W. Mellon Foundation
, Monique came and gave our department an 8 day workshop on fine leather binding and Don gave a public demonstration on the Springback binding.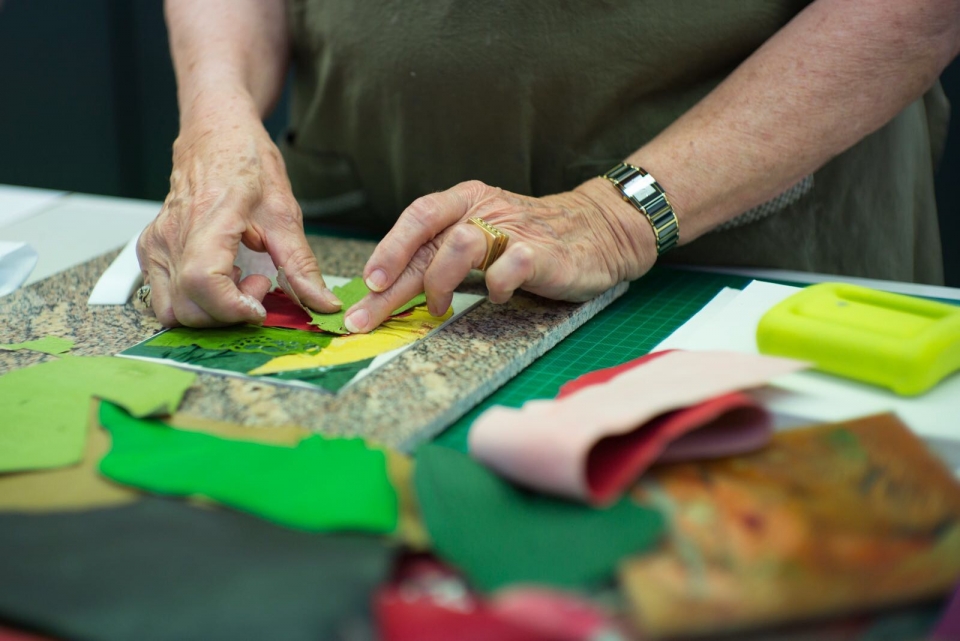 In our 8 day workshop with Monique, we all made a full leather case binding and we learnt different decorative techniques. In the photo above Monique is gluing leather down to create lacunose, a collage of different colored leathers that is pared thinly, layered on top of each other and then sanded so that the different layers appear through each other.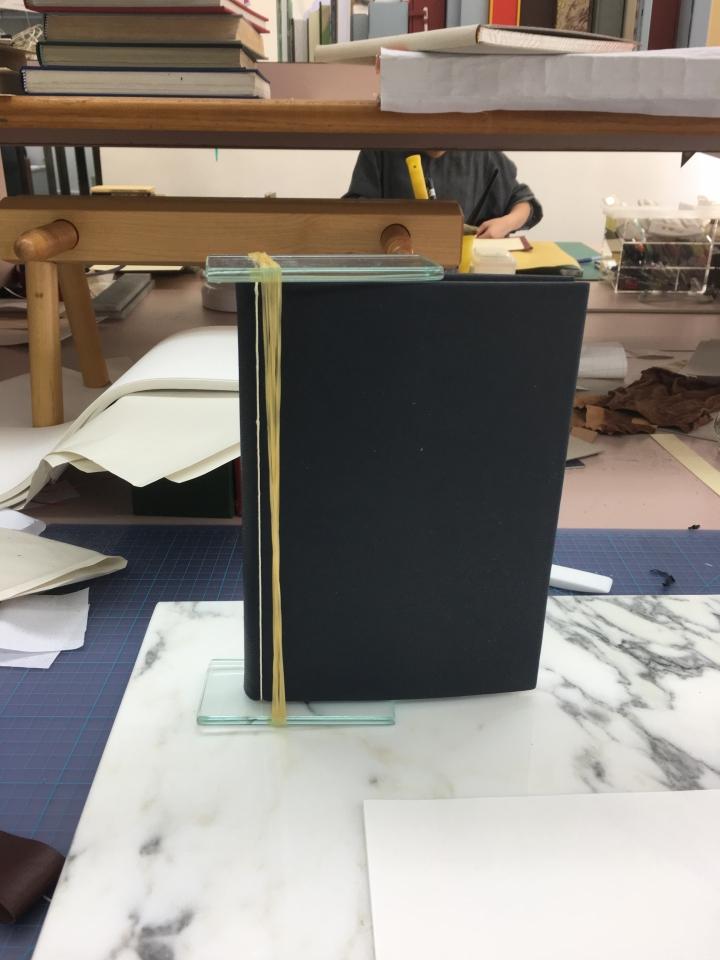 I haven't taken a binding class with Monique for a while, so it was really great to see how she has changed the way she covers over these few years. In May when I went to Telluride for class she told me that my headcaps were not flat for some of my books that I handed in as homework. She said that she now uses glass to keep her headcaps flat, the photo above shows how to keep the headcaps flat with two pieces of glass and some elastic bands.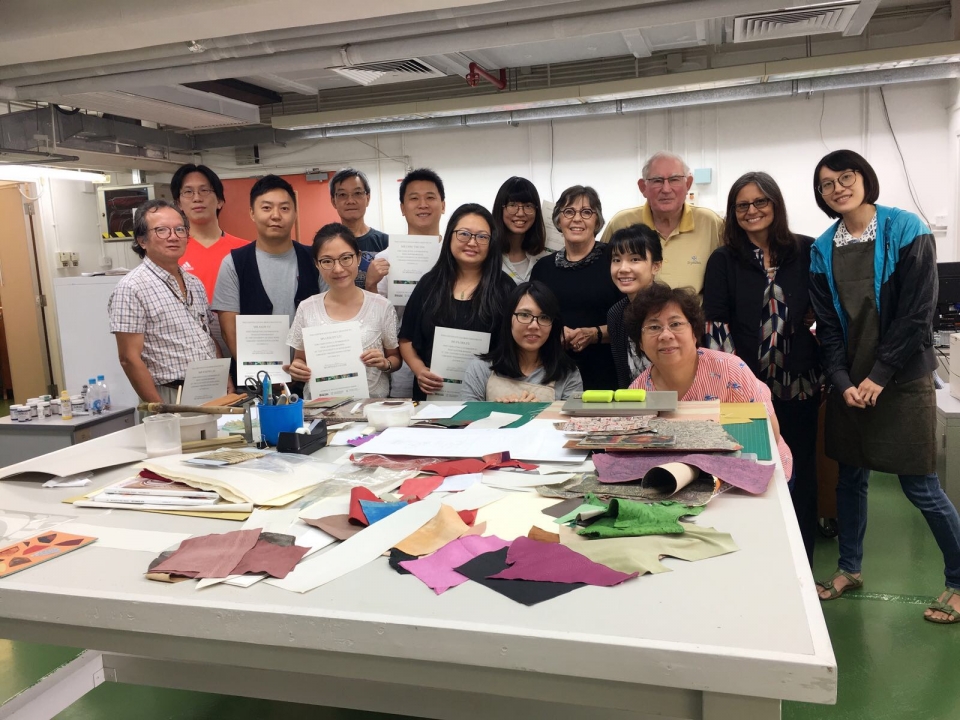 It was so wonderful to have Monique at the lab to teach and inspire all of us. Throughout the 8 days, there was lots of laughter, some bloodbaths and some selfies. This workshop has really helped to bring us together as a department and I have gotten to know some of my colleagues better. Everyone managed to bind one full leather binding and some even managed to finish their decorations within the 8 days! I still need a bit of time to finish the design on my binding, it might take a few weeks or months until I can blog about that binding.